Been keeping my eye on a late bloomer of a spawning lake....Purdy deep & clear waters take a bit longer to warm up is my thinking......
As I pulled up to tha parking spot & jump out tha Yota I see a small crappie layn on tha ground that may have made 10 anches when he was alive upset (some yahoo just waisted a feesh) & glad (to see they were/was biting) at the same time.....
Took my fast paste walk to the spot that did best last year round this time, 3rd cast with the pinch on pencil float bout 4ft above my custom hand tied jig & that tell tell for sure crappie thump jolted the cork, STH & enjoyed the light fight this suited up pessed lil male gave....next three cast produced the same result but with small females....
The bite came to a halt so I made a few changes (depth, retrieve & jig colors) without any success, moved on to the next proven spot & caught several small ditch pickles...
I'll just give this lake a lil more time.....
Here's a couple pichers to hypnotize those picher lookers......LOL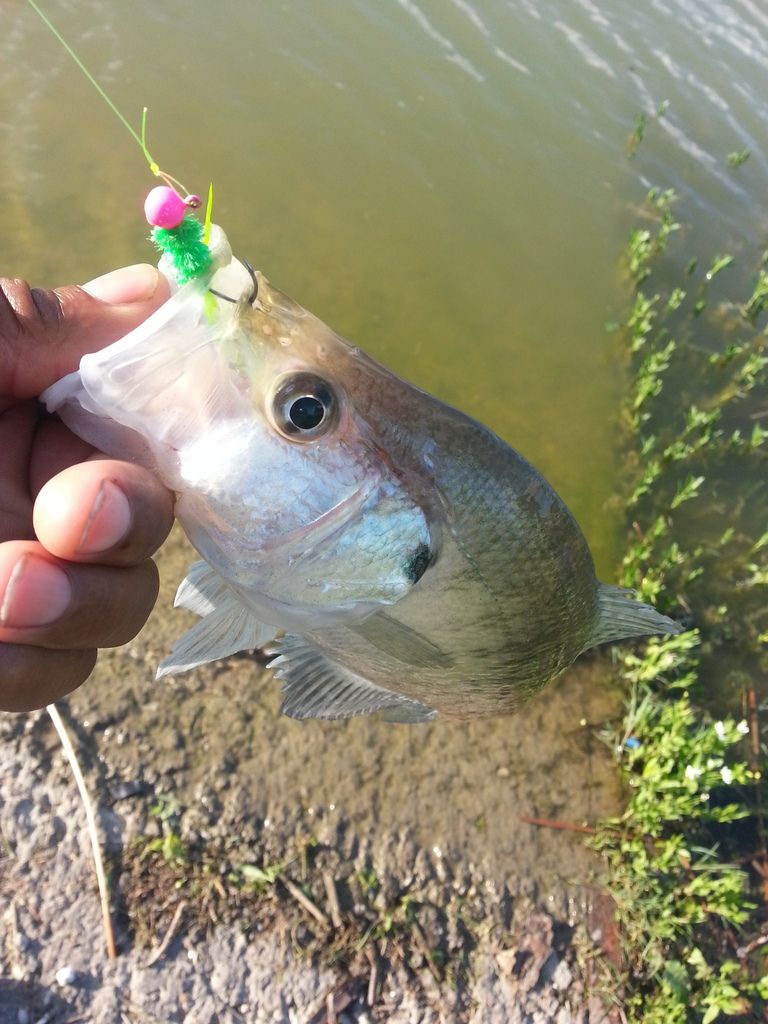 _________________
FISH BITE WET HOOKS
ENJOY THE HUNT OR STAY HOME
REGARDLESS OF HOW MANLY YOU THINK YOU ARE WEARING A PFD CAN SAVE YOUR LIFE....
Check Out Some Good Crappie Vids Here....
https://www.youtube.com/user/fishingorhunting